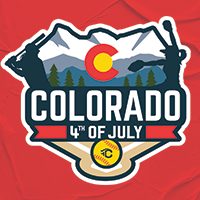 Triple Crown Sports
presents
Colorado 4th of July - 14u Open/14u Power Pool/14u Supplemental Finesse 14u Filipiak
Messages
14U- 11pm Weather Update
Friday- July 1st- 11:05pm Weather Update

All 14 & Under Teams playing in Northern Colorado should double check their schedules for tomorrow (Saturday) morning as there have been time and field adjustments due to evening thunderstorms.

Games that were in progress on Friday night, will resume at the point where they stopped play.

Game time limits at Centennial, Fossil Creek, Twin Silo and Lee Martinez have been adjusted to 1:30 minute, finish the inning.

We will be in communication with all facilities in the morning about field conditions. Should there be a need for a weather update, we will post a new update by 6:00am.

Thank you for your patience!

Good Luck
7/1/2022 11:08 PM
14U Weather Update
14U- Sparkler Juniors- 9:15pm weather update- Northern Colorado

All games that were in progress or have not yet started at Twin Rivers,Rolland Moore and Lee Martinez are CANCELED for the remainder of the evening.
Fossil Creek remains in a lightning delay only and will resume if possible this evening.

New schedules will be posted by 11pm. Thank you for your patience.
7/1/2022 9:12 PM
Turf Complex Notes
The following turf complexes are turf facilities. There are no metal cleats permitted on these fields - only molded rubber or athletic shoes.

Brighton Sports Complex
Sky View Complex
6/16/2022 4:08 PM
---
All event related questions should be directed to Alec Martinez at Alec@triplecrownsports.com or call (970) 672-0516.