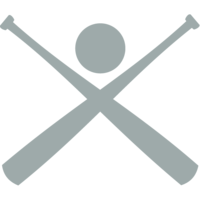 Stafford Warriors
presents
Inaugural Stafford Warriors Spring Showdown Softball Tournament
Messages
Spring Showdown Cancelled
All thank you for coming and playing in the Spring Showdown. Unfortunatly due to over 3/4 inch of rain the fields are unplayable today. We hope you enjoyed the day and can come play in another tournament with us.
4/25/2021 7:43 AM
Spring Showdown Info
Coaches and Families,

On behalf of Stafford Baseball/Softball League we would like to thank you for attending our 6th Spring Showdown event. The schedule should post at 9:00 p.m. this evening.

We will communicate exclusively for this event via Exposure Baseball. At this time you need to download the app, find the event, and follow your team. This will include weather updates, schedule changes, and updates to the bracket for Sunday. You can download the app on all Apple and Android devices. In order to receive all notifications and updates please do the following:

Download "Exposure Events" app to phone
Choose sport "Baseball" or "Softball"
Type "Spring Showdown"in search field and select event
Find your team
Select "Follow"
Subscribe to notifications and allow to preferred delivery method
The full schedule will be released soon. It will be available online at Exposure Baseball and via their app.

All coaches please check into the tournament table upon arrival. You will be given your pitching sheets. Home team is responsible for completing the pitching sheets, reporting scores, and returning to a tournament official at the conclusion of each game.

Insurance - All teams are required to provide a copy of insurance at check in prior to their first game. Please find the tournament table for your respective age group upon arrival. No need to list additional insured.

As always, we will strive to have great field conditions for the tournament. Have no doubt that we will do everything possible before, and during the tournament so that we can get all the games in as scheduled.

Tournament and bat rules are attached. Please review and print a copy for yourselves so you know the rules. Coaches it is your job to know and understand all rules. There will not be any protests - period. Umpire-in-Chief and Tournament Director will have final call on any tournament related issues.

All venues have indoor restrooms, and plenty of parking. There is no parking or entry fee. Games will be played at Smith Lake park. NO sunflower seeds at Smith Lake park.

Remember this game is all about the players. Screaming at opposing teams, arguing with umpires, and other unwelcome behavior is prohibited. Noisemakers, walk up songs, and music boxes are prohibited.

If you have any questions, please let us know, and thanks again for choosing our tournament! We trust and hope that you will have a positive experience during our event.

We are looking forward to hosting you and your families.

Thanks, Stafford Warriors
Description
Tournament
All teams
Girls
entry fee
Location
Chichester park
125 Ralph Williams Drive
Stafford
Stafford

,
VA
,

22405
Directions
---
All event related questions should be directed to Jackie Jenkins at Director-softball@staffordsoftball.org or call 719-201-7415.